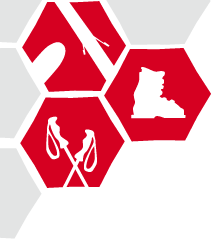 OUR SERVICE
Ski & Snowboard
Toboggan
& Accessoires
Ski & Snowboard-Service
Edgegrinding& Waxing
LOCATION
At the base station of the
HUNAULIFTES
Hunaustraße 83
57392 Schmallenberg-Bödefeld
Tel.: (02977)1306
Fax: 02977/667
Responsible in the sense of the data protection law:
Skiverleih Albers
Graf-Gottfried-Str. 12
57392 Schmallenberg-Bödefeld
TEL.: 02977/392
FAX: 02977/667
Company owner:
Micheal Albers
Capture of data
While you access our web pages, we automatically collect data of a general nature. This data (server log files) includes, for example, the type of your browser, your operating system, the domain name of your Internet service provider and other similar general data. These data are completely independent of persons and are used to display the web pages correctly and are retrieved each time you use the internet. The absolutely anonymous data is statistically evaluated to improve our service for you.
contact form
If you contact us via our contact page or send us an e-mail, the corresponding data will be saved for processing.
Deletion or blocking of data
Your personal information will only be stored for as long as it is absolutely necessary to provide the specified services and it is required by law. After these deadlines, the personal data of the users are regularly blocked or deleted.
cookies
Our website uses "cookies". Cookies are text files that are transferred from the server of a website to your computer. Certain data such as IP address, browser, operating system and Internet connection are transmitted.
Cookies do not start programs and do not transmit viruses. The information collected by cookies is intended to help you navigate and optimize the display of our web pages.
Data that we collect will never be disclosed to third parties or associated with personally identifiable information without your consent.
The use of cookies can be prevented via settings in your browser. See the explanations on your Internet browser for information on how to change these settings. Some features of our website may not work properly if cookies are disabled.
Information, correction, suspension, cancellation and opposition
You can request information about your data stored at any time. These may also be corrected, blocked or, if the prescribed periods of data storage for the transaction have expired, be deleted. Our Privacy Officer will help you with any related questions. His contact details are below.
Locked data is kept in a special lock file for control purposes. If the legal archiving obligation has expired, you can also request the deletion of the data. Within the archiving obligation we can lock your data on request.
Changes or revocation of consent can be made by a message to us. This is also possible for future actions.
Change of privacy policy