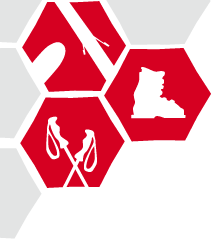 OUR SERVICE
Ski & Snowboard
Toboggan
& Accessoires
Ski & Snowboard-Service
Edgegrinding& Waxing
LOCATION
At the base station of the
HUNAULIFTES
Hunaustraße 83
57392 Schmallenberg-Bödefeld
Tel.: (02977)1306
Fax: 02977/667
We welcome any inquiry, question and reservation.
Inquiries are possible via:
• Mail: reinhard-albers@t-online.de
• Telephone: 02977 / 392
• Fax: 02977 / 667
• Or via the contact form
Skiverleih Albers am Hunaulift, Tel.: (02977) 1306
Skiverleih Albers im Ortskern Bödefeld, Tel.: (02977) 392
Important:
For technical reasons are reservations only possible by phone or fax
Reservations:
Reservations are usually only possible for school classes, kindergartens, youth and groups of children from 15 people, reservations for other groups only after individual agreement.
We would be pleased to welcome you as a customer and wish you already a good journey and absolute fun on the pistes in Bödefeld!
Yours Michael Albers with family
Kontaktformular