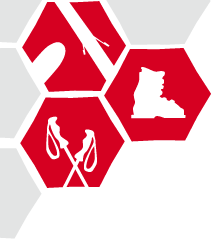 OUR SERVICE
Ski & Snowboard
Toboggan
& Accessoires
Ski & Snowboard-Service
Edgegrinding& Waxing
LOCATION
At the base station of the
HUNAULIFTES
Hunaustraße 83
57392 Schmallenberg-Bödefeld
Tel.: (02977) 1306
Fax: 02977/667
Your Satisfaction is our Major Task.
At both rental agencies we attach great importance to professional, individual consulting which is guaranteed not only by our longtime experience, but also by permanent skill enhancement and intensive training of our employees.
Ski-Rental
We can offer you a complete range of equipment for:
• Alpine skiing
• Snowboard riding
• Tobogganing and sledge riding
When renting our winter sports items you will not only receive highest quality, but you will also enjoy more benefits:
• You  will always have the newest and most up-to-date equipment without having to buy or finance it yourself
• You will have no annual service costs
• You do not need to transport your equipment to your holiday destination
• Individual adjustments will be carried out professionally on site
Service
In addition to these benefits we can, of course, offer you the following services for your sporting equipment:
• Hot  wax
• Servicing ski edges and repairing ski surfaces
• Personal advice and individual adjustments
Standards of Hygiene
We take it for granted that we always guarantee 100%  hygienically cleaned and dried shoes by using modern shoe storage facilities. Ski helmets and boots are disinfected  after each use.
We provide an easy and fast handling. One of our two ski center is located directly at the skiing area.