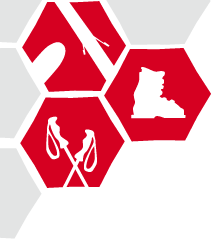 OUR SERVICE
Ski & Snowboard
Toboggan
& Accessoires
Ski & Snowboard-Service
Edgegrinding& Waxing
LOCATION
At the base station of the
HUNAULIFTES
Hunaustraße 83
57392 Schmallenberg-Bödefeld
Tel.: (02977)1306
Fax: 02977/667
Legal information.
Skiverleih Albers
Graf-Gottfried-Str. 12
57392 Schmallenberg-Bödefeld
TEL.: 02977/392
FAX: 02977/667
E-Mail: reinhard-albers@t-online.de
Internet: www.skiverleih-albers.de
Executive Director:
Reinhard Albers
Sales tax identification number in accordance with § 27 a sales tax law:
DE 334/5000/0575
Disclaimer:
Despite careful content control, we assume no liability for the content of external links.
The operators are responsible for the content of the linked pages.
Responsible for text and design:
Ski rental Albers